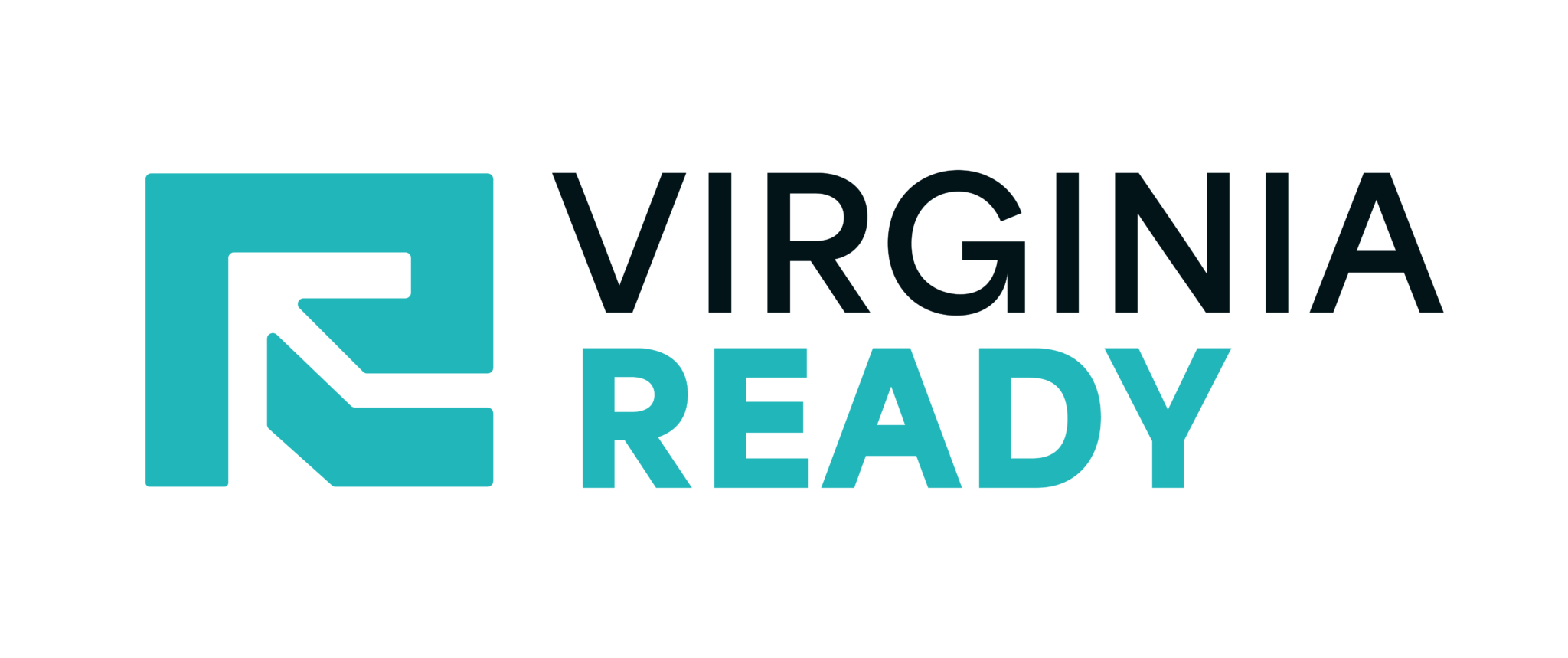 We strive to educate scholars on career readiness
and to equip them with the tools and knowledge
while empowering them to excel in today's job market.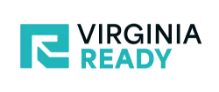 We strive to educate scholars on career readiness 
and to equip them with the tools and knowledge
while empowering them to excel in today's job market.
To enable Virginians to acquire the skills and resources they need to succeed in a competitive job market, while uplifting the value of credential-based scholars.
To align businesses, institutions,
and organizations to create a
diverse and career motivated
workforce that drives economic
growth and innovation.
Genworth Financial, Inc.
Board Chairman, President, CEO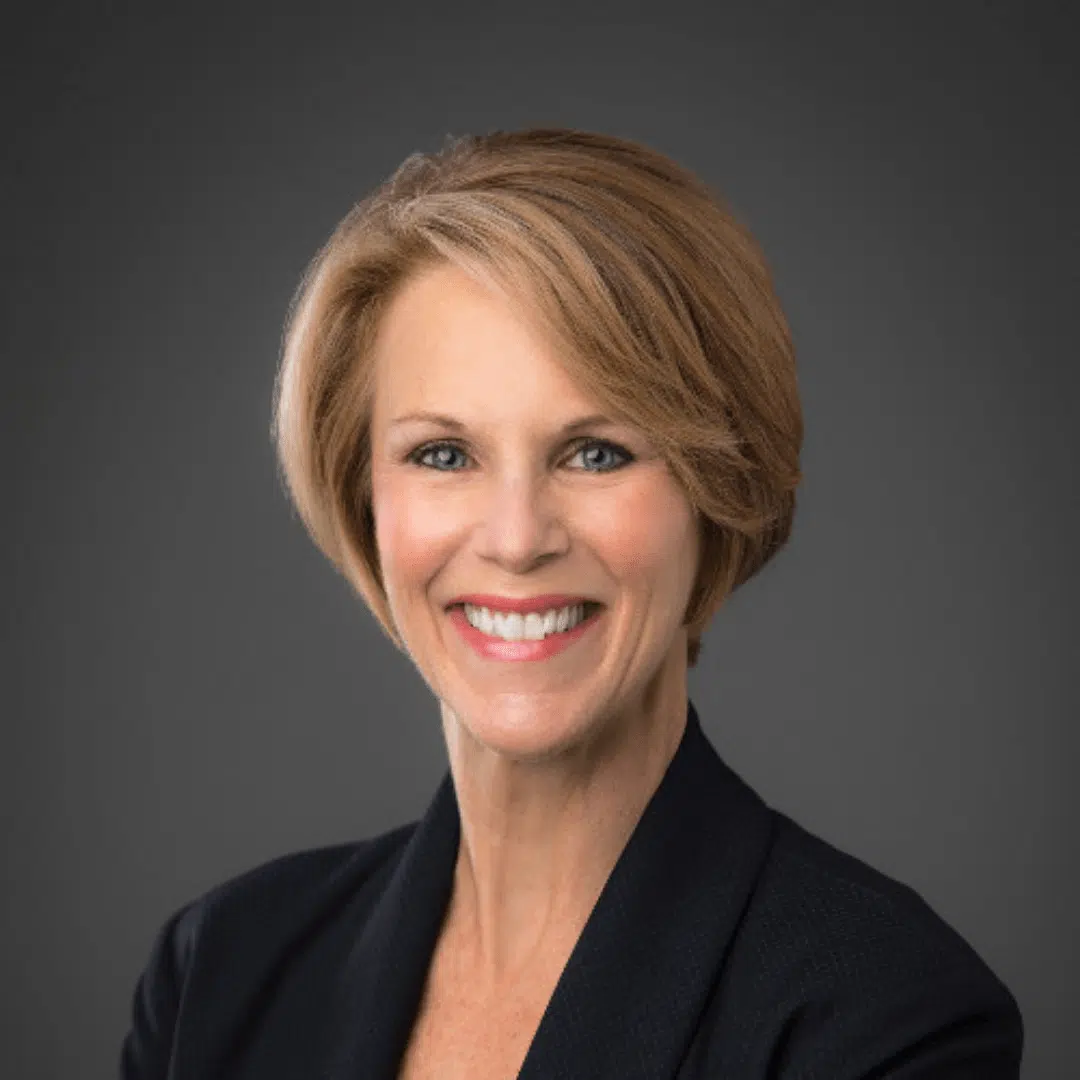 Carilion Clinic
Director, Office of Workforce Development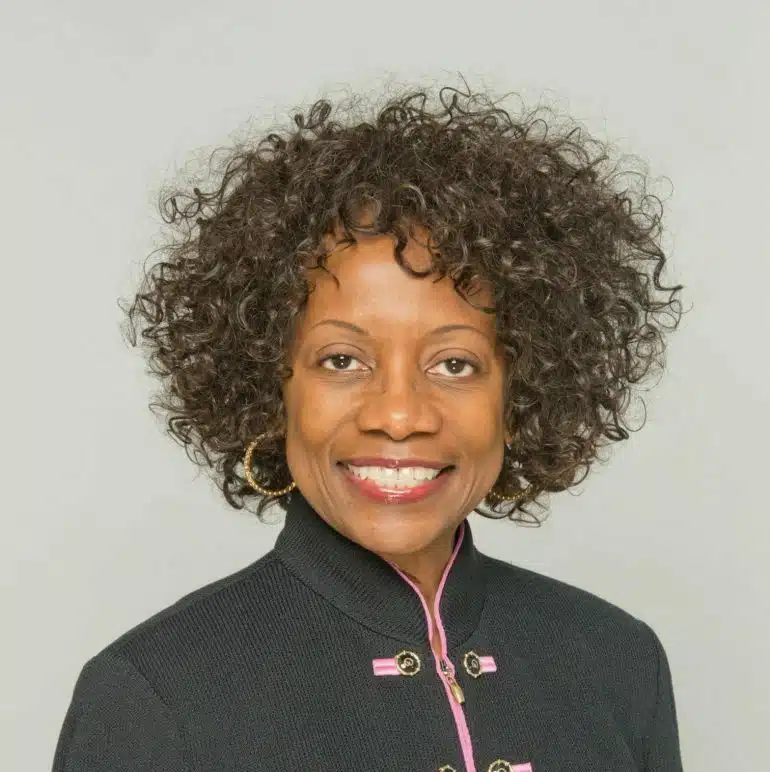 PECC, LLC
Founder and President
Sentara Healthcare
Executive Vice President & Chief People Officer 
Dominion Energy
VP Intergovernmental Affairs 
2023 was another successful year for Virginia Ready in our work to build the credibility of and create access to credential-based learning opportunities across the Commonwealth. What began as an urgent need to re-skill Virginians in the midst of a pandemic has evolved into a force for continued progress in upskilling Virginians for economic mobility. As a founding Board member and CEO of a founding partner organization for Virginia Ready, it has been my privilege to support this organization's vital work.  
The workforce challenges Virginia Ready continues working to address are complex: lower participation in the workforce, aging Americans with limited retirement savings, unaffordable college tuitions, antiquated recruiting and hiring practices, to name just a few. There's certainly no one way to address all of these challenges. Though, I believe the comprehensive approach that Virginia Ready takes to educate, equip, and empower our scholars is making meaningful progress. I'm proud of this progress and how organizations across Virginia have participated this past year. 
Educate. Beyond the technical aspects of a role, a deeper understanding of workplace dynamics is often critical to success in the workplace, whether you're entering or re-entering the workforce, or switching careers. Virginia Ready and our Skills First Allies continued to support this "soft skill" development for our scholars in 2023, hosting learning opportunities on topics like total compensation and sharing resources on time management, effective business communication, and resumé writing.   
Equip. Virginia Ready focuses on credential-based programs because they are equitable, repeatable, attainable, and clearly tracked to high demand sectors. Between July of 2022 and June of 2023, Virginia Ready supported nearly 2,700 scholars who earned industry credentials across our three verticals: Healthcare; Business/IT; and Skilled Trades.   
Empower. While there are obvious advantages for Virginia in upskilling our workforce in high demand sectors, the most important work Virginia Ready does is empowering our scholars. Working at scale across the state, our 37 Skills First Allies are giving more Virginians the information and experiences they need to earn a family-sustaining wage and improve their economic mobility.    
I'm very proud of our scholars and the team at Virginia Ready that works tirelessly to reward Virginians who seize the moment and commit to training for in-demand jobs. On behalf of Virginia Ready and my fellow board members, thank you very much for your support and belief in this important work.
Who Are Virginia Ready Scholars?
Credentialed Scholars Since Inception
Credentialed Scholars in FY23
Since 2020, Virginia Ready has awarded $5.5 million to scholars who have completed the program as they achieve their goals and build fulfilling careers.
Employed, Advanced in their Career, or Had Opportunity to Advance
Too often job seekers are left behind after training. Through employer engagement, Virginia Ready creates more opportunity for scholars to find family sustaining employment.
Skills First Ally Highlight: Genworth & Maximus
Two Fortune 500 Companies–founding partners of Virginia Ready–Genworth Financial and Maximus located in Richmond, VA approached Virginia Ready with a need: to help them fill customer service positions at their call centers. Both were companies offering in person and remote work positions with the goal of hiring 25 or more per month. 
CCWA, which is composed of Reynolds & Brightpoint Community Colleges, already had a FastForward program that led to a credential in customer service. The problem? They had a hard time filling it and the class had not been run in years. Together, CCWA and Virginia Ready committed to reviving the course to support the hiring needs of these two great companies that both offered competitive salaries and most importantly, a career path with upward mobility. 
Beginning in March of 2023, led by Virginia Ready, members of CCWA, Genworth, and Maximus met to review curriculum, create marketing strategies for recruitment into the course, and began planning hiring information sessions that would direct scholars to their open positions. 
A small cohort of scholars kicked off in June with two additional full classes scheduled for the fall. 
Skills First Ally Highlight: Verisign
October 2022 marked the end of a six-month mentorship program where Virginia Ready Scholars were paired with mentors in the tech/IT industry, receiving guidance on their career journey. The program was made possible by our partnership with Verisign, a technology company focused on domain name registry services and internet infrastructure. Verisign employees graciously volunteered their time and expertise to serve as mentors and invest in the lives of our Scholars.
John Hayden, a Virginia Ready Scholar who earned his CompTIA A+ credential in August 2022, found a fulfilling career with Prince William County after completing his mentorship with Verisign's Bethany McNair, Director of Organizational Learning & Development.
"The cumulative effect of the program has been life-changing without the least addition of exaggeration," John notes. "I now have a job that even with all of the daily pressures [of the job] still leaves me fulfilled at the end of the day. I think what resonates with me the most is the quality of family time that I have gained."
John credits Bethany with much of his success in his job search. He shares that "she has been integral to my successful entry into the information technology field."
"Working with John was a really rewarding experience," says Bethany. "Most people believe that only mentees benefit from this type of partnership, but it's really a two-way street. Yes, there is much satisfaction that comes with knowing that you're supporting someone on their personal career journey, but surprisingly, you're learning so much from your mentees as well!"
Virginia Ready expanded our list of Education Partners in June 2023 by onboarding the Commonwealth Cyber Initiative as an Education Partner to address the needs of our IT scholars who are looking to work in this competitive industry. 
This unique offering allowed scholars the opportunity to take a 7 week bootcamp course and gain real world experience in the IT industry by completing a 12 week paid apprenticeship program with a Virginia business. Information learned during the bootcamp is so thorough and robust that at the time of completion, participants are able to sit for the CompTIA Security+, CompTIA Network+, or AWS Cloud Practitioner credential, allowing for options to choose their pathway into the industry. 
Our partnership with this organization benefits future career switchers by allowing them to learn new skills, network with other career minded individuals, and cultivate relationships with their potential future employer. 
The Virginia Ready team traveled all across the state to spread the word about our program, advocate for skills-first hiring, and celebrate workforce partners uplifting credentialed Virginians. 
We joined the Virginia, Maryland & Delaware Association of Electric Cooperatives at their annual Girl Power event, a one-day energy career experience for high school girls interested or curious about working in the energy industry.
Virginia Ready deepened relationships with Higher Education Practitioners, learned about the Virginia Talent Opportunity Partnership (VTOP) modules, and presented the impact we have on scholar's ability.
Attending the Hire Vets Now Event gave us the opportunity to gain greater insight into the credentials and resources needed by transitioning and active duty service members.
Tidewater Skilled Trades Academy
The team visited Tidewater Community College's Skilled Trades Academy in October 2022 and had a chance to meet some of our Scholars in person, see them in action, and get a taste of the stellar welding program. 
To create more awareness about the benefits of partnering with Virginia Ready, the team presented at the Virginia Association of Chamber of Commerce Executives which led to a partnership with the Commonwealth Cyber Initiative.
We connected with hospital partners at scale when presenting on the benefits of hiring credentialed healthcare talent at their annual Workforce Summit.
United Way of Southwest Virginia 2022 Rural Summit
Natalie Foster, Executive Director, led a workshop on Business-led Partnerships to Solve Labor Shortages and Skill Gaps. The Rural Summit brought together more than 300 leaders, practitioners, educators, and community members to explore proven strategies for building resilient and prosperous communities.
Unite Conference and Career Expo
We attended Capital Youth Empowerment Program's Unite Conference and Career Expo event to connect with Virginians looking to start a career in the technology industry as they overcome barriers related to credential attainment and job placement. 
Solutions for the Aging Workforce
Virginia Ready gathered business and education leaders across the Commonwealth virtually to discuss best practices in overcoming knowledge loss while simultaneously preparing incoming talent. Moderated by Virginia Ready Partnerships Manager Taylor Beck, the Summit welcomed speakers Dr. Lori Esposito Murray of the Committee for Economic Development and Matt Kellam of Dominion Energy to discuss their findings and possible solutions:
"We're dealing with the perfect storm of aging Americans, low birth rates, and less participation in the workforce," said Dr. Murray. She suggested companies reform hiring parameters including hiring based on skill sets over commonly sought-after four-year degrees. Diversifying talent pools will also aid the hiring process by recruiting long-term unemployed candidates, underrepresented groups, and older employees who wish to continue working—efforts supported by Virginia Ready and their partners.
"If we're going to appeal to a younger workforce, we have to be deliberate with our education partnerships," said Matt Kellam, Workforce Development and Planning Coordinator of Dominion Energy. "Your tenured employee may be the best person to deliver training to classrooms."
Virginia Ready hosts a Summit each year to serve as a place for education & business to come together to discuss challenges that can be solved through strong collaboration. By doing so, Virginia Ready remains the hub of the talent development ecosystem, creating a bridge between high quality education and a career pathway with businesses in Virginia which supports a strong economy. 
Empowering Women in the Workforce
During Women's History Month, First Lady Suzanne S. Youngkin and Governor Glenn Youngkin welcomed more than 125 women who are leading Virginia businesses and nonprofits, both large and small, to the Executive Mansion. Virginia Ready was given the opportunity celebrates our impact on women in the workforce: 
of credential scholars are female
are in the skilled trades industry
Skilled trades, nationally a male dominated industry with only 4% being female, is seeing a shift in the state. More women are looking for competitive wages like their male counterparts and Virginia Ready is supporting this transition by focusing on recruiting women into the skilled trades programs at their local community college. With an entrepreneurial spirit, Sue Brennan, a Commercial Driver's License Scholar, earned her CDL-A in December of 2021 and started her business, hauling horses across state lines by February of 2022! 
Virginia Ready was also able to honor two women in healthcare who also attribute their success to entering the field to the program. Rachel McLelland learned about Virginia Ready through a flyer she saw while riding a bus! After more than 20 years in the restaurant industry, she went back to school, switched careers, and is now employed as a Medical Assistant at VCU Health.
Madison Alvis applied to become a Virginia Ready Scholar in 2021 when she decided to take charge of her career path by focusing on earning her Certified Nurse Assistant (CNA) Credential at Piedmont Community College. This credential was the perfect stepping stone to jump start her career in nursing.
After completing her course, Madison began her career journey at Johnston Willis Hospital. She started as a CNA and after a little over a year later, is now working as a Patient Care Technician.
She explained how her scholar journey team members helped with updating her resume and adding the digital Virginia Ready badge to submit to job applications:
"I honestly believe that taking the CNA class with the help of Virginia Ready helped me get my first job as a CNA at a hospital." 
Virginia Ready continues to maintain financial transparency and excellence with 90% of FY23 expenditures dedicated to our mission.
90% Program Services: $3,737,561
9% Management & General: $373,110
1% Fundraising & Development $60,287
Net Assets as of June 30, 2023
Without Donor Restrictions: $3,822,960
With Donor Restrictions: $850,000
Empowering
the New Workforce
In workforce, it's about the people.  Empowering all people to achieve a career pathway with economic mobility.  As Virginia Ready ended our fiscal year, we had the opportunity to examine how we wanted to grow our impact in workforce development, showcase what we excelled at: advocating for credentialed, career minded scholars, and pursuing business partners to join us as Skills First Allies.
This year the board members and I will be asking you to play an important role in helping to build a credentialed workforce ready for today's jobs.  Whether you are an educational partner, business partner, or community organization, Virginia Ready has a seat at the table for you to impact where the job market is headed–skills based hiring.
We know work is changing and employers are looking for individuals who come ready with the skills needed to support their business/IT, healthcare, and manufacturing/trades industries.  Our career-minded scholars are ready to embark on career pathways they can grow in for several years to come.  And Virginia Ready is positioned to put into action Virginia's workforce priorities.
In the coming year, Virginia Ready will support 1,200 scholars to launch meaningful careers by providing information on in-demand jobs, offering career readiness skills and networking opportunities with business leaders as well as job connections with Skills First Allies.
Skills First Allies are critical to the talent development ecosystem and can play an active role by helping our scholars gain access to a network of career minded individuals that will ultimately help propel our scholars to advance their careers and embark on career pathways leading to family sustaining wages.  We encourage more businesses to join our efforts alongside companies like Dominion Energy, Genworth, Sentara and Verisign who are leading the efforts in promoting credential based occupations and offering mentorship and apprenticeship opportunities to our scholars where they can gain experience within their industry.
Are you Ready to join our talent development ecosystem and connect jobs to scholars with credentials?  
Together we can work to increase access and equity for Virginians.